Beginner's guide to travelling around australia in a campervan/car
The best way to see Australia is on a roadtrip. If you're planning a trip and are thinking about renting or buying your own vehicle then read on. We've put together a full guide on do's and don'ts, top tips and expert recommendations for travelling around Australia by road.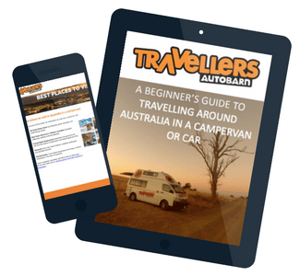 Here's what you can find in the beginner's guide:
How to choose the right campervan or car for you
To buy or rent? That's the question…
Top tips for selling your vehicle at the end of your trip
5 best places to visit in Australia in a campervan
Survival Tips for Living in a campervan
Australian Driving tips: Rules of the road
Show your vehicle some love
This guide will be emailed to you within 5 minutes. You will receive future newsletters if you subscribed and are able to unsubscribe at any time. Your data is secure and will not be shared with any third parties.