east coast roadtrips in australia guide
We've put this guide together to help you make a start on planning and preparing for your trip in East Australia. Read on for the best road trips in east Australia, must see stops, things to do and helpful tips on driving a campervan.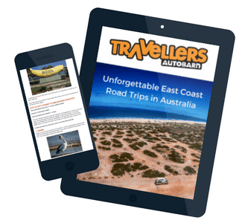 Here's what you can find in the roadtrip's guide:
Classic East Coast: Sydney to Byron Bay
City to City: Sydney to Melbourne
Beach Lovers Paradise: Brisbane to Airlie Beach
Top Tips for Driving a Campervan in Australia
Five unique things you have to see on the East Coast
This guide will be emailed to you within 5 minutes. You will receive future newsletters if you subscribed and are able to unsubscribe at any time. Your data is secure and will not be shared with any third parties.