guide to camping in australia
To help you get started planning we've put together the ultimate guide on when and where to go camping in Australia, the equipment you'll need and top camping spots for the beach and outback lovers.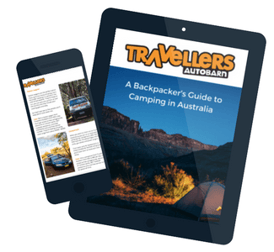 Here's what you can find in the ultimate camping guide:
How to choose the right camping equipment
The best times of year to camp
The most breathtaking beach camping spots
Where to go outback camping
The top free camping sites
10 top Australia camping tips you need to know
This guide will be emailed to you within 5 minutes. You will receive future newsletters if you subscribed and are able to unsubscribe at any time. Your data is secure and will not be shared with any third parties.