The Ultimate guide to backpacking in australia
Read on for everything you need to know about Australia's main cities, what you need to do when you first arrive and the cost of travelling in Australia - download the guide today.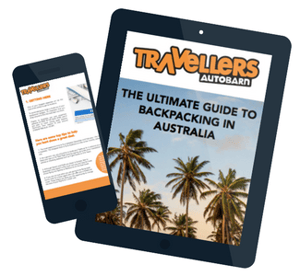 Here's what you can find in the backpacking guide:
Getting here
Guide to Australian cities & local's tips
What you need to do when you first arrive
Cost of travelling in Australia
Top 5 Australian experiences
What to bring with you to Australia
How to find a job
This guide will be emailed to you within 5 minutes. You will receive future newsletters if you subscribed and are able to unsubscribe at any time. Your data is secure and will not be shared with any third parties.